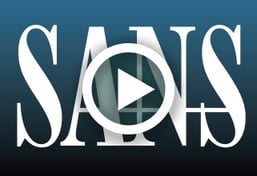 Successful attackers routinely use evasion to evade baseline anti-malware tools and ultimately compromise endpoints. Evasion techniques involve shunning automated analysis environments, concealing malicious code inside document files that exist solely in memory of otherwise-legitimate applications. How can enterprises prevent such intrusions without relying on after-the-fact detection?
This webcast, presented by SANS Reviewer Eric Cole, PhD, and Lenny Zeltser, VP of Products, Minerva Labs, will show a unique approach to preventing evasive malware from infecting endpoints.
In this webcast you'll discover:
How Minerva's Anti-Evasion Platform compares to traditional and next-generation endpoint security in the pursuit for more effective endpoint security

How the solution stands up against a series of attack technologies including fileless attacks, ransomware, and more

What organizations should ask when looking to augment their endpoint security
Following the webcast, you will recieve a full SANS Product Review
of Minerva Labs' Anti-Evasion Platform.