Through his years as a CIO, CISO, board member, advisor, and mentor, James Rutt has developed 7 rules for evaluating new security solutions. Join us on Tuesday, June 26, as Mr. Rutt will discuss his 7 rules, and will apply each to two different security solutions he has recently implemented: Minerva Labs Anti-Evasion Platform, and the Axonius Cybersecurity Asset Management Platform.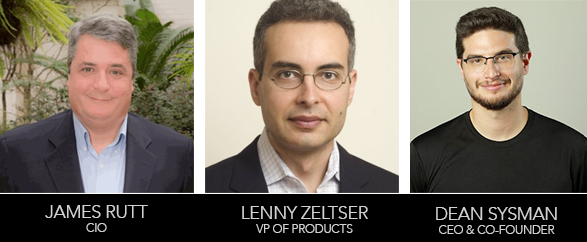 During this 45-minute webinar, James Rutt will discuss the following 7 tenets that apply to any new security solution:
Don't disrupt end users

Minimize time spent by the security team managing the solution

Cover the cloud

Work with what I already have

Give me value in days at most

Remove manual work

Run in the background
Mr. Rutt will be joined by Minerva Labs Vice President of Products and SANS Institute Senior Instructor Lenny Zeltser and Axonius Co-Founder and CEO Dean Sysman.
Learn more about the Axonius Cybersecurity Asset Management Platform.